Precision Medicine Targets Cancer Tumors More Safely
May 18, 2020
ABE student receives Ford Foundation Dissertation Fellowship
Rachel Scarlett, an ABE Ph.D. candidate, has been awarded a Ford Foundation Dissertation Fellowship for the 2020-2021 academic year. The Ford Foundation awarded around 36 of these fellowships through a national competition based on academic excellence, plans for a career in higher education, and a commitment to diversity in their teaching.
May 5, 2020
NE Senior Mark D'Aloia selected as a student responder for commencement
D'Aloia, a native of Centerville, Ohio, who is to receive a Bachelor of Science in nuclear engineering, will be the student responder in the Division VI ceremony. He is one of five graduating seniors to earn the inaugural 2020 Purdue Engineering Fellowship.
May 7, 2020
ECE's Datta named 2020 Morrill Award winner
Supriyo Datta, the Thomas Duncan Distinguished Professor of Electrical and Computer Engineering, has been named a 2020 Morrill Award winner. The Morrill Award was initiated in 2012 and is the highest honor that Purdue confers on a member of its faculty.
May 11, 2020
PUBLICATIONS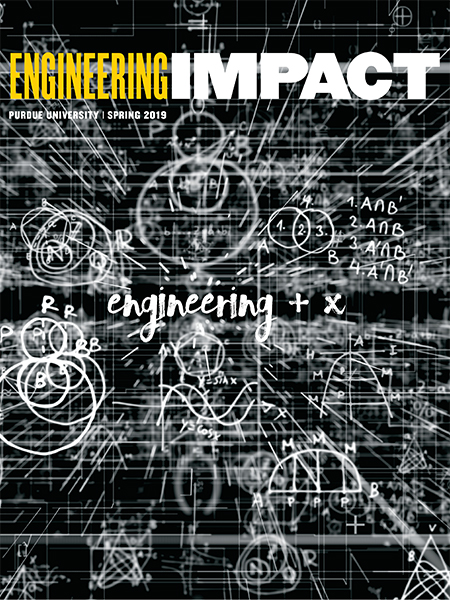 Engineering IMPACT: Spring 2019
Frontiers: Summer 2019
FOLLOW US
@PURDUEENGINEERS
Follow @PurdueEngineers for the latest news, insider access to events and more.