Hot stuff: Tackling extreme temperatures of hypersonic flight
March 24, 2020
ME/BME Prof. C.H. Lee wins Early Career Research Award
With all public gatherings cancelled, we want to recognize the ME faculty that were scheduled to receive Faculty Excellence Awards from Purdue's College of Engineering.
March 26, 2020
CAREER Award supports ECE's Rogers project on accelerated computing
A project from Timothy Rogers, assistant professor of electrical and computer engineering, aims to increase the number of individuals and problems that can benefit from energy-efficient, accelerated computing. The research is being funded through the National Science Foundation (NSF) Faculty Early Career Development Program (CAREER) Award.
March 26, 2020
National Academies names ChE Head Kim to committee on chemical engineering's future
PUBLICATIONS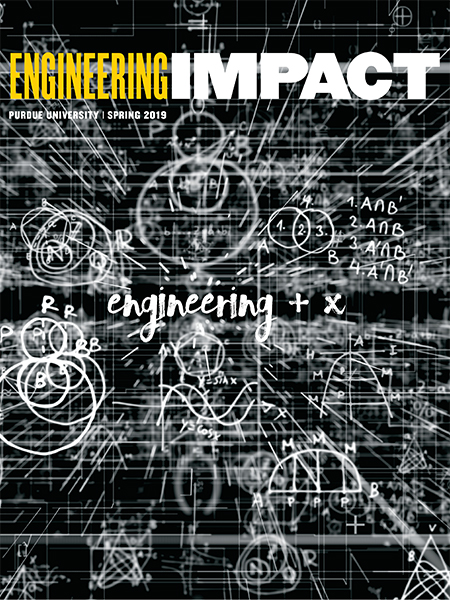 Engineering IMPACT: Spring 2019
Frontiers: Summer 2019
FOLLOW US
@PURDUEENGINEERS
Follow @PurdueEngineers for the latest news, insider access to events and more.