The mover and shaker within cells
September 18, 2020
Recent PhD recipient in ECE selected for Chorafas Foundation award
Shaimaa I. Azzam, who earned her PhD in summer 2020 from the School of Electrical and Computer Engineering in the field of nanophotonics, has been awarded a 2020 Dimitris N. Chorafas Foundation award.
September 10, 2020
AAE senior selected as Astronaut Scholar
A Purdue University student with dual majors in aeronautical and astronautical engineering and aerospace financial analysis has been selected as a 2020 Astronaut Scholar.
September 18, 2020
ABE/ME fluid power researcher Vacca wins international honor
Andrea Vacca, professor of agricultural and biological engineering (ABE) and mechanical engineering, has received the 2019 Joseph Bramah Medal, conferred virtually during the Bath/ASME Symposium on Fluid Power and Motion Control.
September 18, 2020
PUBLICATIONS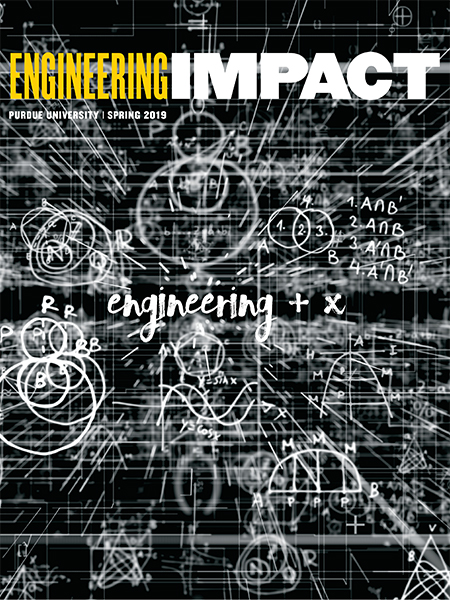 Engineering IMPACT: Spring 2019
Frontiers: Summer 2019
FOLLOW US
@PURDUEENGINEERS
Follow @PurdueEngineers for the latest news, insider access to events and more.