Purdue University to participate in NSF-funded Engineering Research Center to advance electrified transportation
August 4, 2020
Dr. Bryan Boudouris to receive 2020 AIChE Owens Corning Award
Dr. Bryan Boudouris, the Robert and Sally Weist Associate Professor of Chemical Engineering at Purdue University, will receive the 2020 American Institute of Chemical Engineers Materials Engineering & Sciences Division (MESD) Owens Corning Early Career Award for significant advances in the design, synthesis, engineering, and application of radical-containing materials and open-shell macromolecules and their implementation in myriad next-generation device platforms.
May 20, 2020
Dr. Fabio Ribeiro receives 2020 Sigma Xi Faculty Research Award
Dr. Fabio Ribeiro, the R. Norris and Eleanor Shreve Professor of Chemical Engineering at Purdue University, has received the 2020 Faculty Research Award presented by the Purdue University Chapter of Sigma Xi, The Scientific Research Honor Society.
June 12, 2020
ENE Faculty and Graduate Students win ASEE awards
Originally scheduled to be in Montreal, the School of Engineering Education faculty and graduate students participated virtually for this year's American Society for Engineering Education (ASEE) Annual Conference. Over half of our graduate students were participants with 33 authors of papers presented virtually.
July 1, 2020
PUBLICATIONS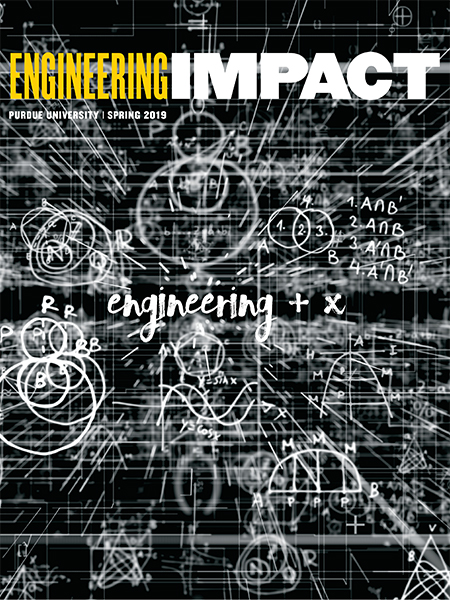 Engineering IMPACT: Spring 2019
Frontiers: Summer 2019
FOLLOW US
@PURDUEENGINEERS
Follow @PurdueEngineers for the latest news, insider access to events and more.