Purdue Engineering announces Project Bridge with $5 million gift for minority student scholarships
May 12, 2021
AAE's Marshall named Purdue's outstanding graduating senior man
Purdue University on May 5 announced the recipients of some of its highest awards for the academic year.
May 4, 2021
CoE faculty named University Faculty Scholars
Six talented Purdue Engineering faculty members were recently recognized as University Faculty Scholars (UFS) in honor of their outstanding performance.
May 4, 2021
ChE's Liu nominated to AIChE Chemical and Technology Operating Council
As a Director of the Chemical and Technology Operating Council (CTOC), Dr. Liu will work with fellow council members in two major areas: leading the frontier of chemical engineering in knowledge advancement and disseminating that knowledge.
May 7, 2021
PUBLICATIONS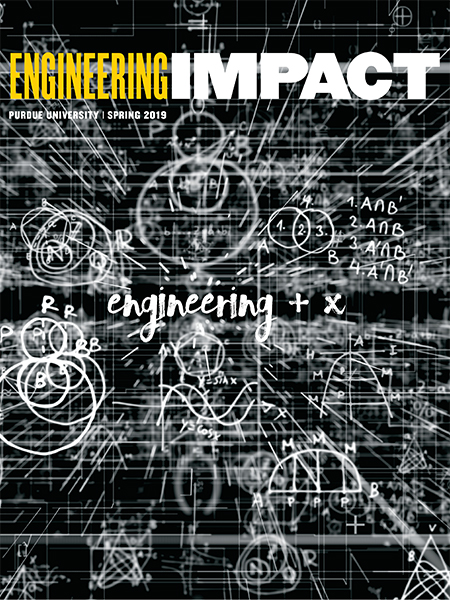 Engineering IMPACT
Frontiers
FOLLOW US
@PURDUEENGINEERS
Follow @PurdueEngineers for the latest news, insider access to events and more.