Netflix for disaster images
November 17, 2020
BME's Y. Kim wins NIH award for device that uses photo of eyelid to detect diseases
A Weldon School of Biomedical Engineering associate professor has won a $400,000 prize for his development of a new mobile health (mHealth) application that analyzes microvascular and blood hemoglobin information by using a smartphone photo of a patient's inner eyelid.
November 3, 2020
MSE/NE's Okuniewski receives 2020 ANS Oestmann Professional Women's Achievement Award
Dr. Maria A. Okuniewski, assistant professor of materials engineering and nuclear engineering (by courtesy) at Purdue University, received the 2020 Mary Jane Oestmann Professional Women's Achievement Award from the American Nuclear Society (ANS).
November 17, 2020
Klimeck, Reklaitis, Robinson elected AAAS Fellows
The College of Engineering will add three additional names to the list of highly accomplished faculty members who are fellows of the American Association for the Advancement of Science (AAAS).
November 24, 2020
PUBLICATIONS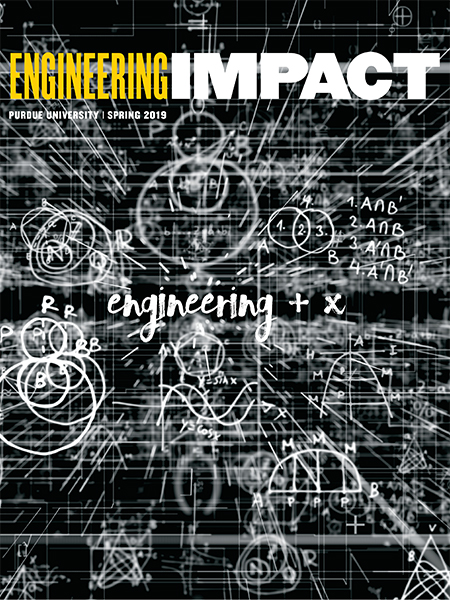 Engineering IMPACT: Spring 2019
Frontiers: Summer 2019
FOLLOW US
@PURDUEENGINEERS
Follow @PurdueEngineers for the latest news, insider access to events and more.