ME Alumna Jennifer Rumsey to become President and COO of Cummins
February 15, 2021
University's Bravo Program recognizes 72 CoE staff members with awards
The Purdue University Bravo Awards - "Bravos" - were awarded in December to 72 staff members from 13 units in the College of Engineering. The Bravo Award Program was established by the University in 2014 to provide recognition and rewards for substantial accomplishments achieved by Purdue employees that extend well beyond regular work responsibilities.
February 24, 2021
AAE's first Black PhD recipient was on a mission
Thomas Cannon, Jr. was flat told "don't do it." His boss at AT&T Bell Labs didn't want Cannon investigating a solution to a costly problem. It was the 1980s, the early years of fiber optic communications, and an optical fiber connector, simply, was what it was, a $250 piece.
February 26, 2021
AAE's Howell elected as member of International Academy of Astronautics
Kathleen Howell, Hsu Lo Distinguished Professor of Aeronautics and Astronautics, was elected as a Member of the International Academy of Astronautics (IAA).
March 3, 2021
PUBLICATIONS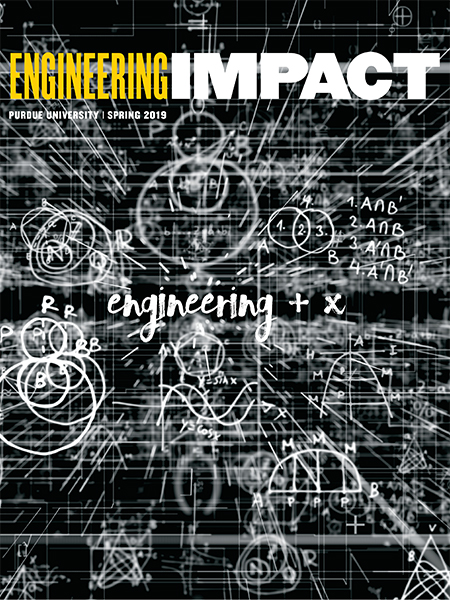 Engineering IMPACT
Frontiers
FOLLOW US
@PURDUEENGINEERS
Follow @PurdueEngineers for the latest news, insider access to events and more.