First Time login process for Off Campus PC/laptop
!! Before taking any Purdue equipment home, please go through proper process outlined at:

http://eng.purdue.edu/jump/2f1c421
Checklist of items to take home
CPU
Monitors - Leave ALL cables connected to monitors and wrap around the base. Do not let the ends scratch the screens.
Soundbar
Keyboard
Mouse
Cables
Video DP or DVI or Adapters
USB
Power - one for each monitor
Power - one for CPU
Webcam (optional)
Headset (optional)
WiFi Adapter (option)
First time logging into the machine for Off-Campus use:
1) Power on the machine
2) At BitLocker Screen (see below), type the PIN that ECN staff has provided. (please ask for one if you didn't receive it via Email)



Note: if you see a recovery screen like picture below, please contact ECN.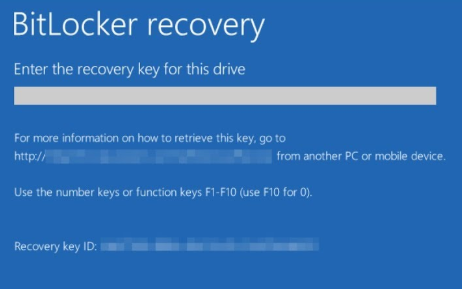 3) On the screen as shown in picture below, click on the Wi-Fi icon to connect to your home network.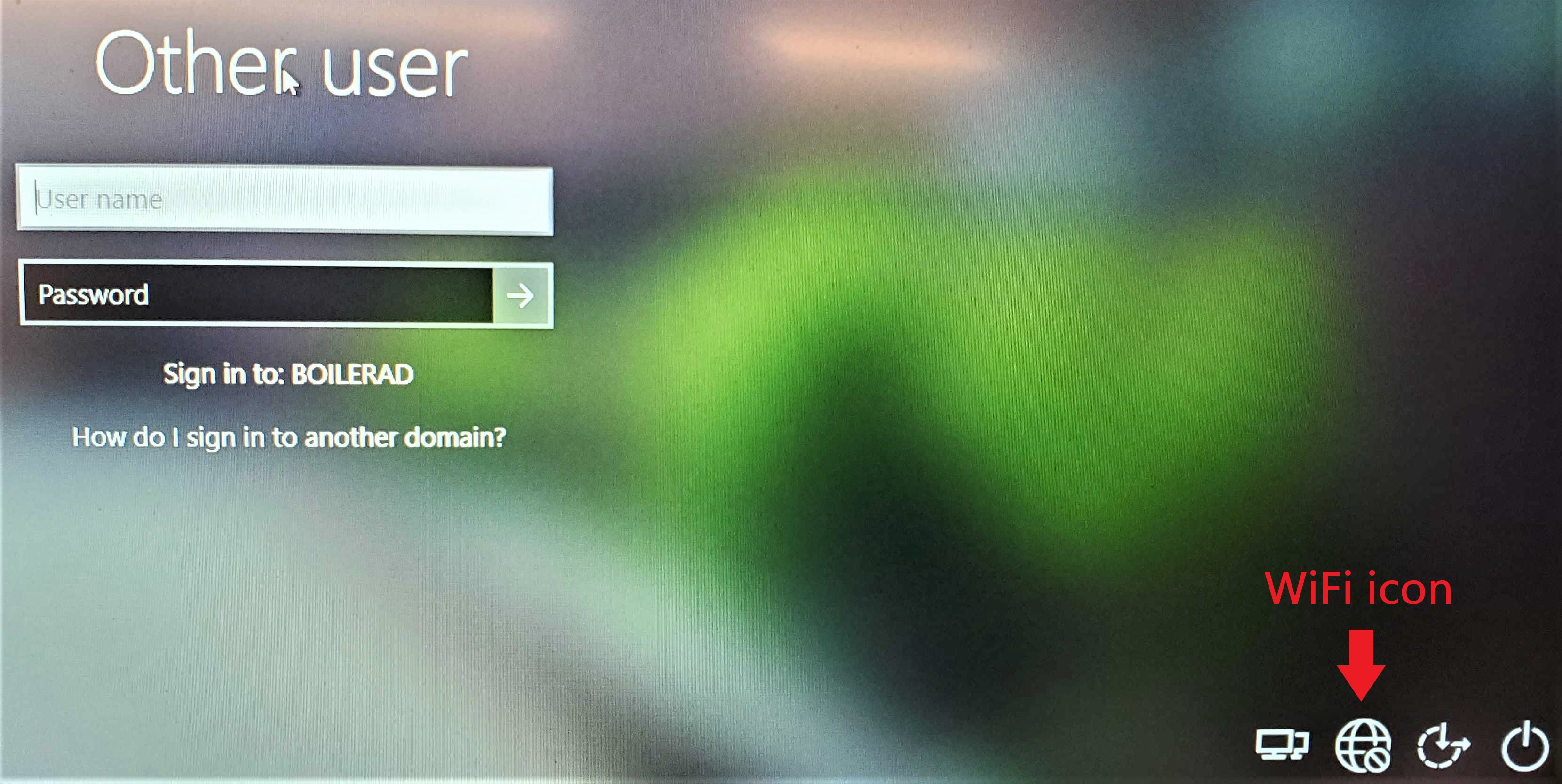 4) Once the network is connected, click on VPN icon to bring up screen as shown in picture below.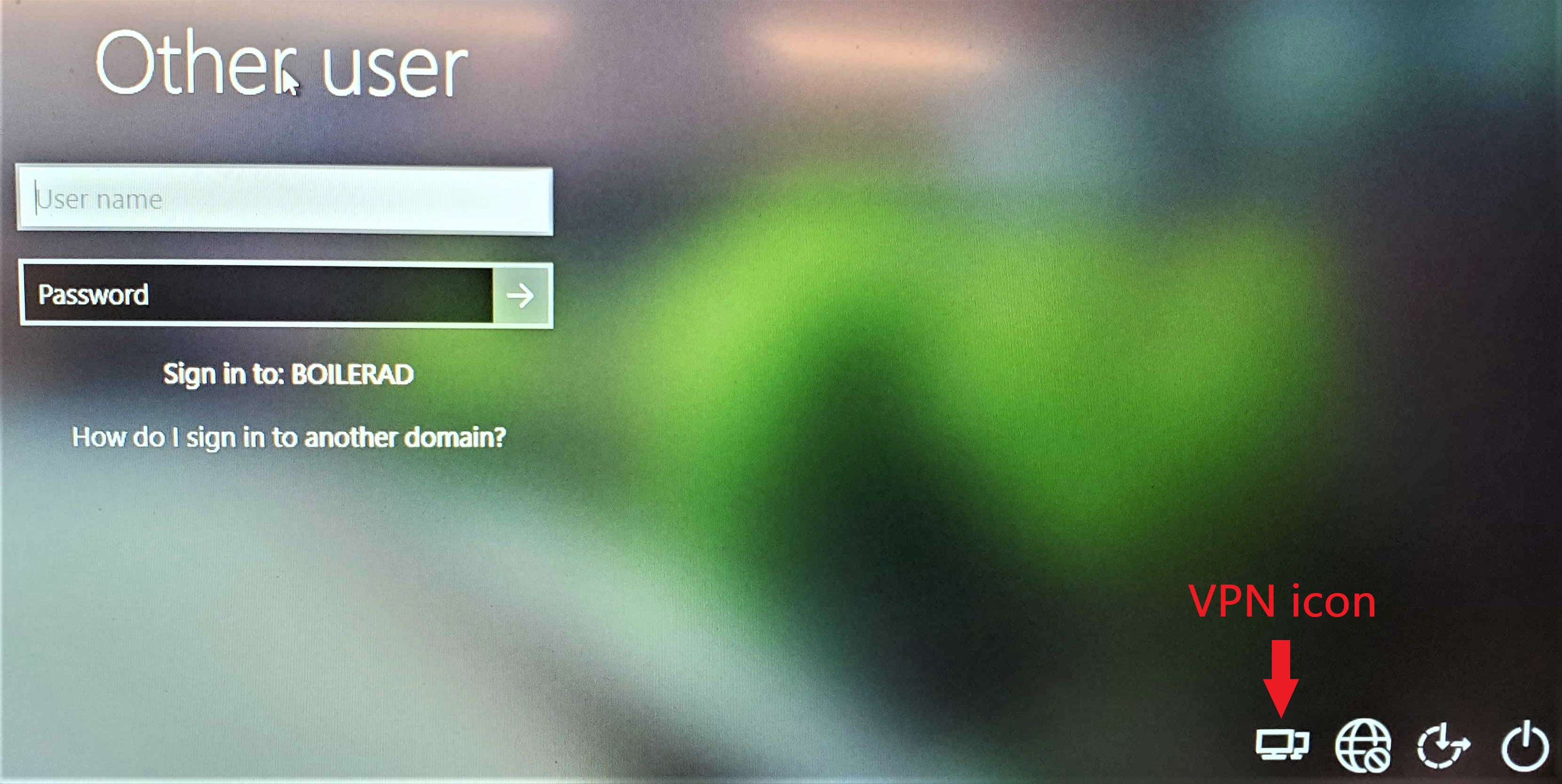 5) On Cisco AnyConnect Secure Mobile Client windows, type following: webvpn2.purdue.edu
6) Click on Connect to bring up screen as picture below.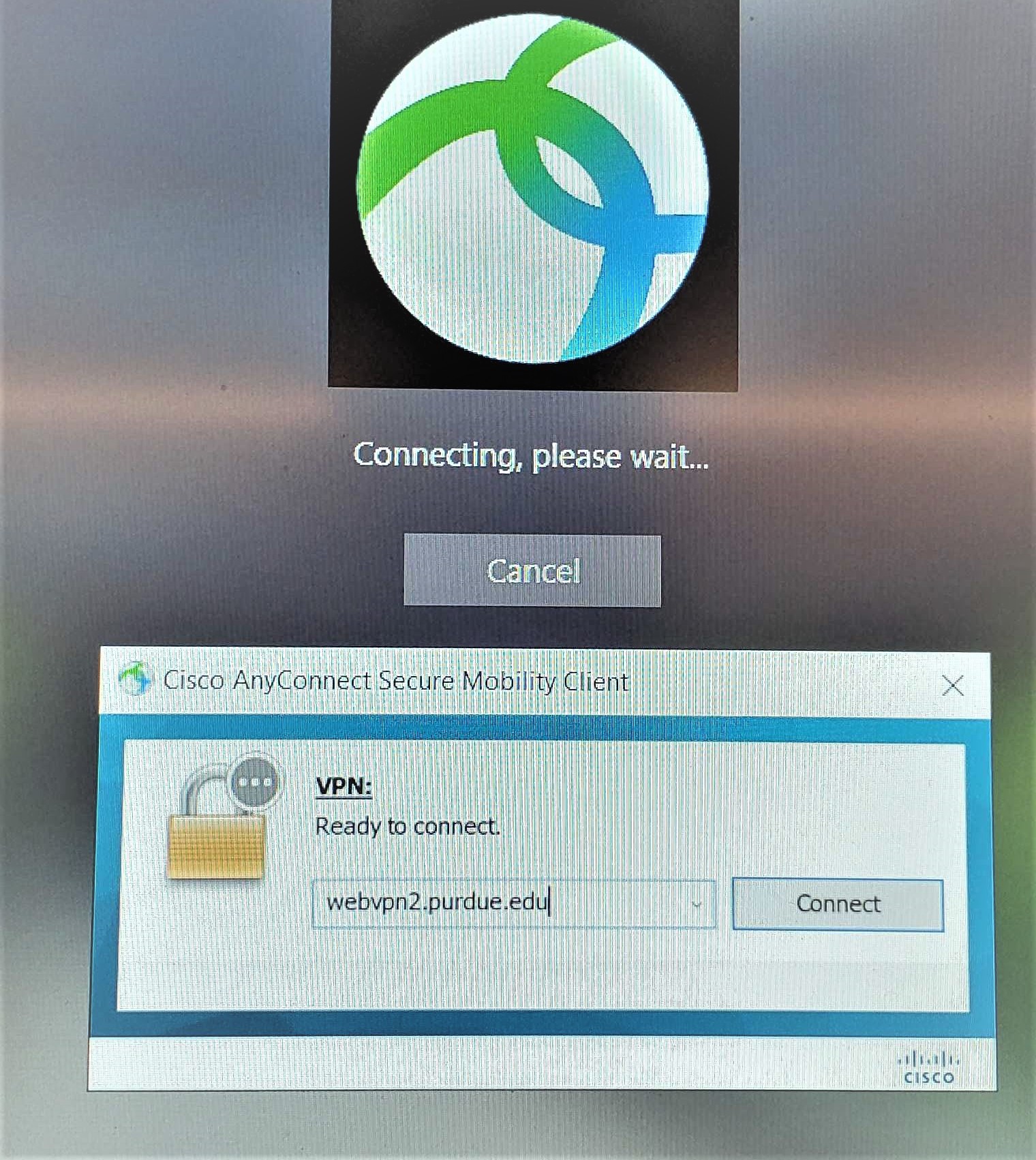 7) In picture below, using the following:
Username: (Your Purdue career account)
Password: (Purdue Boilerkey. Ex: 4digit pin, push)

8) Once Purdue VPN has been connected, you should see the screen show as picture below.
9) Under "Other user", use your Purdue career account and password to login.
10) Voila! You should now see the blue Windows Desktop. Now, please contact ECN for further assistance to change BitLocker PIN and other settings (ex: Outlook).
Last modified: 2021/02/24 15:13:30.221765 US/Eastern by steven.e.schmidt.1
Created: 2020/08/22 09:36:53.540864 GMT-4 by wen-hui.williams.1.
Categories
Search
Type in a few keywords describing what information you are looking for in the text box below.