ECN Pickup - Dropoff
If you are asked to stop by to pick up of drop off equipment you may be directed to one of two locations.
Our regular entrance can be reached on foot by walking between the main EE building and the Duncan annex. The sidewalk to the entrance is near the bus stop shelter on Northwestern Avenue. See #1 on image below.
Our "Loading Dock" can be reached by turning off of southbound Northwestern Avenue on the new access road between the Duncan Annex and Knoy Hall (listed as Purdue Polytechnic on the map below). See #2 on the image below.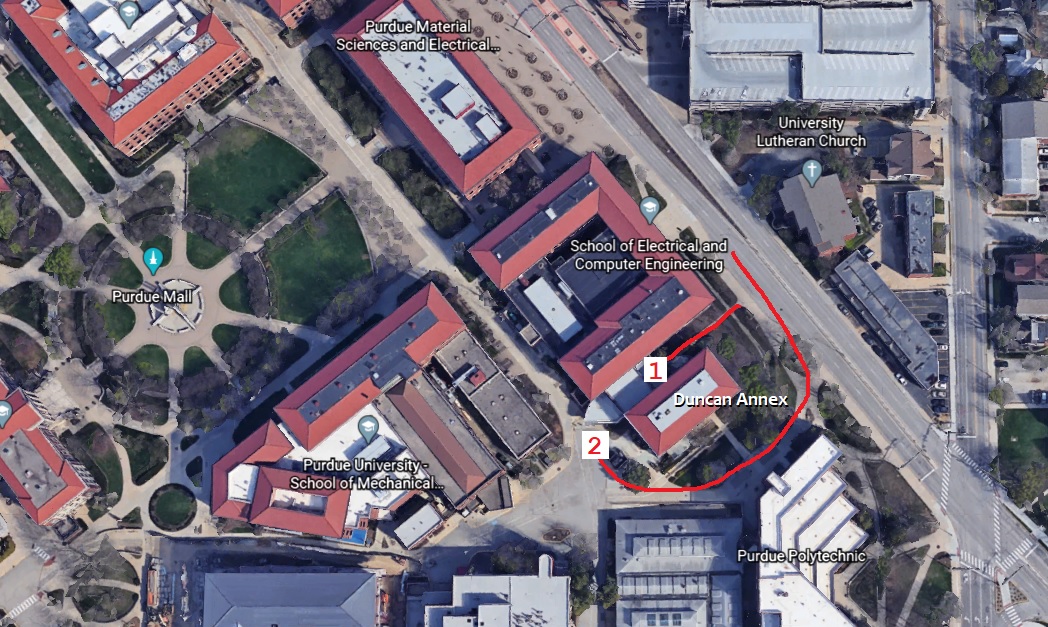 Last modified: 2020/08/05 11:24:3.787993 GMT-4 by michael.p.harrington.1
Created: 2020/08/05 09:42:59.549263 GMT-4 by michael.p.harrington.1.
Categories
Search the Knowledge Base