Global Engineering Photo Contest - Fall 2020
The finalists will be posted to Instagram (@purdue_gepp) November 6th and winners will be determined by the highest post likes by Friday November 13th.
Finalists
Alyssa Ignaco/BME/Switzerland
While on a weekend trip to Interlaken, I got to go paragliding to get a birds eye view of the Swiss Alps and the two lakes that Interlaken is between.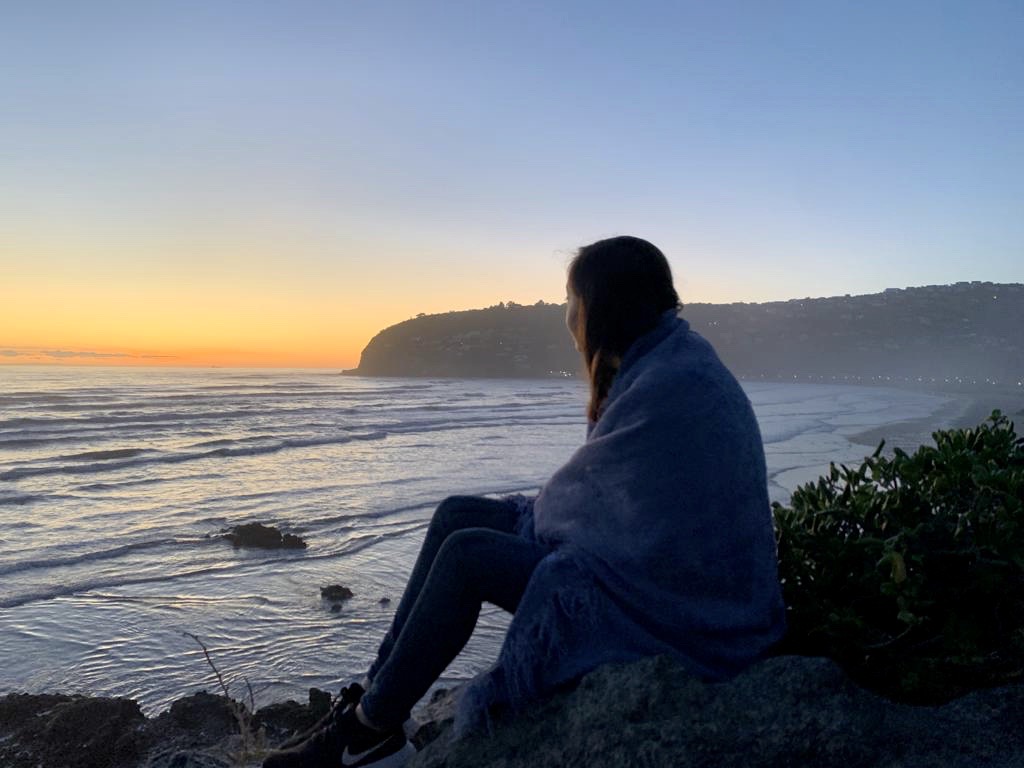 Anna Bradley/EEE/New Zealand
Taken at Sumner Beach just outside of Christchurch, New Zealand. Great place to start the day with a beautiful sunrise.
Ava Dooley/IE/Austria
Last semester, I studied abroad in Vienna, Austria, but had the opportunity to go to Greece for a weekend. This photo is taken at the Temple of Poseidon (a short drive from Athens, Greece) along the Aegean Sea. It was obviously very windy, but I still met someone who recognized Purdue on my raincoat! Boiler up!
Hannah McGinness/ChE/Singapore
This photo is taken at Supertree Grove at Gardens by the Bay. These supertrees are giant metal structures that light up every night for a music themed light show.
Jack Burke/ME/Germany
This picture was taken on top of the Austrian alps in Kitzbühel, Austria. I was studying abroad in Ochsenhausen, Germany through the GEARE program. There I was working as a Mechanical Engineering Intern for Liebherr-Hausgeraete.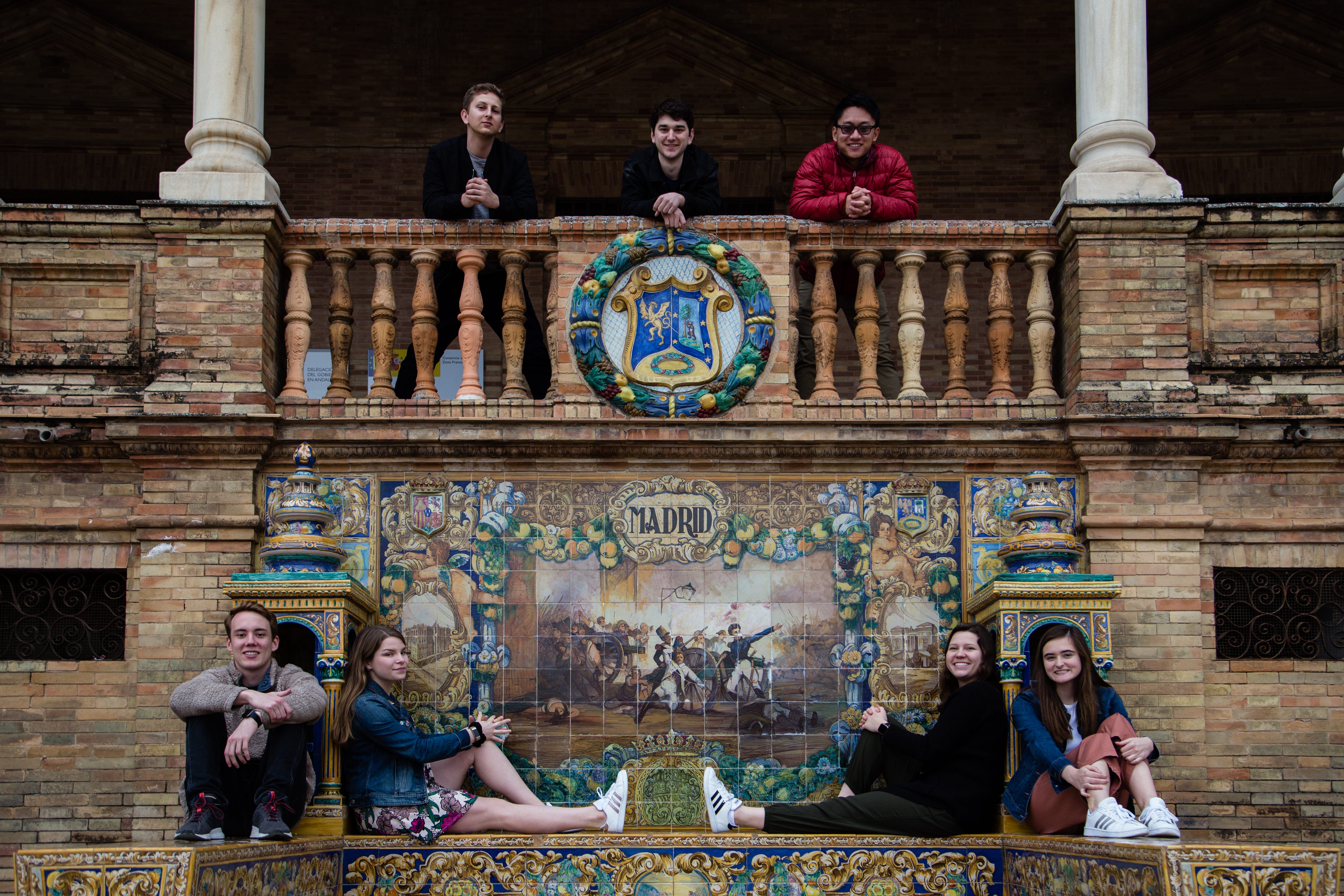 James Claffey/ME/Spain
This photo was taken in Seville, Spain. This group of Purdue engineers left Madrid for a weekend trip to Seville. This Madrid mural is in the Plaza de Espana which is a popular spot for movies (Naboo in Star Wars).
Joanna McCormack/CE/Colombia
In this photo, I am in the small rural town of Guatape, right outside of Medellin. We climbed up 740 steps up a giant rock called "El Peñol!" My sisters are right next to me, who were visiting right before the pandemic hit Colombia.
Mark Bobich/ME/Singapore
Mt. Batur, Bali, Indonesia – On a weekend trip to Bali, my friends and I hiked up the side of Mt. Batur, an active volcano. We were taken up by a guide and ate banana sandwiches at the top, surrounded by dogs and monkeys as we watched the sun rise over the clouds.
Sammy Dickman/AAE/Spain
This is the top of Zugspitze, which is the highest mountain in Germany at 2,962 m or 9,718 ft. Zugspitze is in the Bavarian Alps near the ski town of Garmisch-Partenkirchen, and the Germany-Austria border actually cuts across it.
Tim Jansen/ME/China
This photo was taken in front of the bund, you can see the Shanghai tower and the Pearl Tower in the background. It was taken my last day in Shanghai.
---
Prizes:
1st place $100 gift card to the store or restaurant of your choice.
2nd place $50 gift card to the store or restaurant of your choice.
3rd place $25 gift card to the store or restaurant of your choice