RSICC software access
For now this article will skip over what is needed to register for a Radiation Safety Information Computational Center (RSICC) account and to request software from them.
This will focus on requesting your RSICC History.
First go to the RSICC home page
Then Click on "Request History"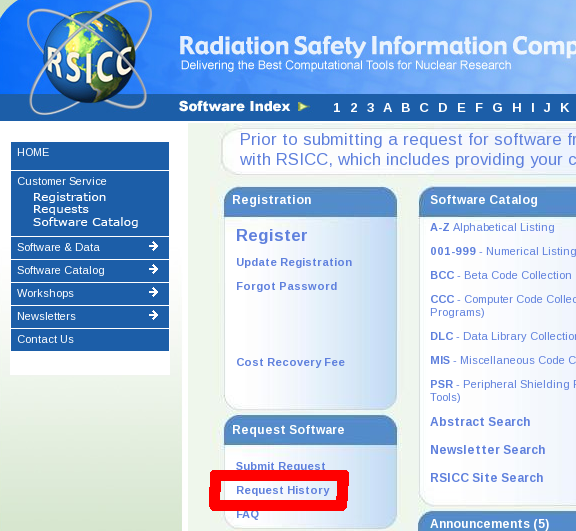 Once you receive your history in the email forward it to Mike Moya: moyman@purdue.edu
Last modified: 2021/03/16 16:01:55.223926 GMT-4 by james.m.moya.1
Created: 2017/11/17 14:54:29.624410 US/Eastern by joseph.r.kline.1.
Categories
Search the Knowledge Base