Mac: Displaying a Connected SMB/CIFS Server/Share with Mac OS X
In Mac OS X 10.11.x and earlier, mapping a CIFS/SMB/AFP share may not automatically display the volume on your Desktop. This was by design after OS X 10.5.x as the newer operating systems were intended to have a minimal number of items displayed on the Desktop for aesthetic and organizational purposes.
However, to restore/enable this ability on in OS X, simply open up Finder, and select Preferences from the application menu.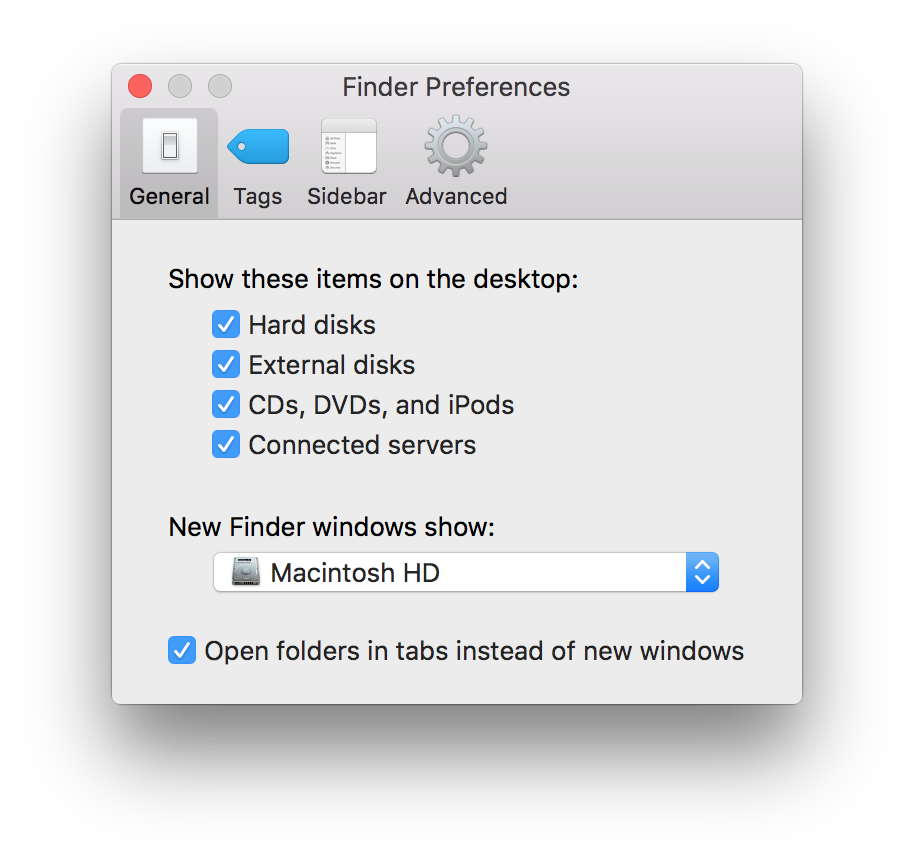 The Finder Preferences window should appear, and from it, make sure to check the box beside Connected servers.
Last modified: 2016/07/07 15:51:1.606910 GMT-4 by peter.s.twal.1
Created: 2008/09/02 14:08:20.365000 GMT-4 by jerry.j.rubright.1.
Categories
Search
Type in a few keywords describing what information you are looking for in the text box below.