How to use Start Before Login (SBL)
A new module has been added to our Cisco AnyConnect that allows the VPN to Start Before Logon or SBL.
When at the logon screen with the Purdue themed background, hit ctrl+alt+del as you normally would to login, but don't enter your username or password yet.
In the bottom right corner of the screen you should see a network icon .
Click on it and you should have the Anyconnect VPN box open up where you can type in webvpn2.purdue.edu and login like you normally would.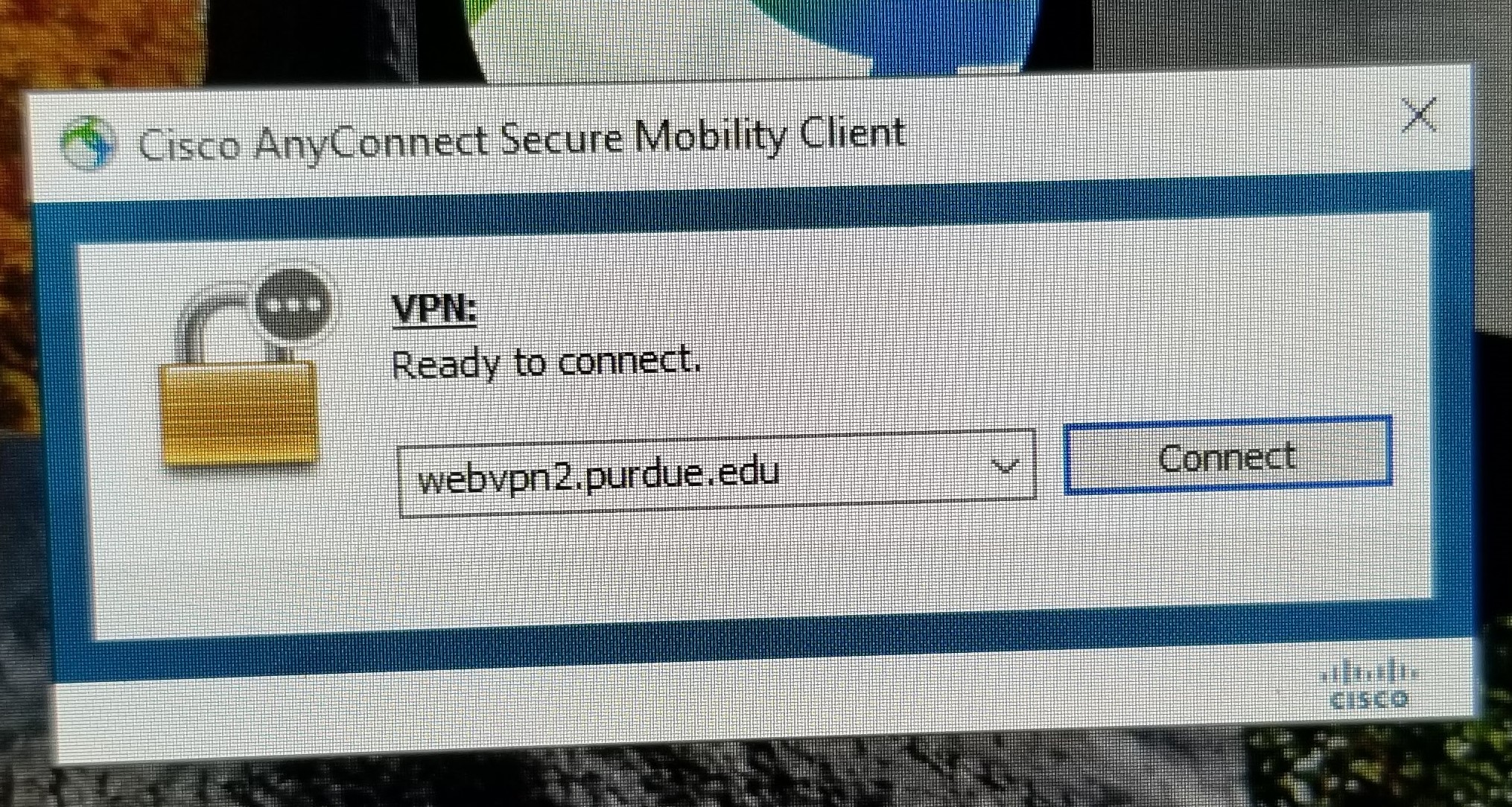 After logging into the VPN, you now should see 2 network icons in the bottom right of the screen
Now you can enter your username and password and login to the computer as normal. For the first logon this will take a few minutes. All of your mapped drives will appear as if you logged in from campus.
This will stay connected until you log out or restart the computer. This process needs to be followed each time after a reboot or log out. If the VPN disconnects while you are logged in, you can restart the VPN client like you normally would.
Last modified: 2020/07/01 11:43:44.913987 GMT-4 by douglas.a.yeager.1
Created: 2020/06/24 08:21:8.354908 GMT-4 by douglas.a.yeager.1.
Categories
Search
Type in a few keywords describing what information you are looking for in the text box below.