Print this article
Home PC suddenly reports "Managed by your organization"
Summary of Problem:
After updating your personal, home PC, your PC reports that it has been set to be managed by your organization
Symptoms:
1) You have to change the personal pin number used to log on to your personal PC every month
2) You cannot change many of the settings on your personal PC, including Windows update settings. 
3) You are unable to sign in to many of Microsoft Suite programs, including OneNote and Teams, though the web browser versions still work
Solution:
This issue is caused by signing into the PC with your email address of @purdue.edu. It can also be caused by leaving the "allow my organization to manage my device" box checked when signing into applications, such as office, using your Purdue email. It does not really make your PC managed by Purdue, but adds your PC to the Purdue group at Microsoft.
To fix this problem:
First disconnect the work/school account in  settings-> accounts-> access work or school.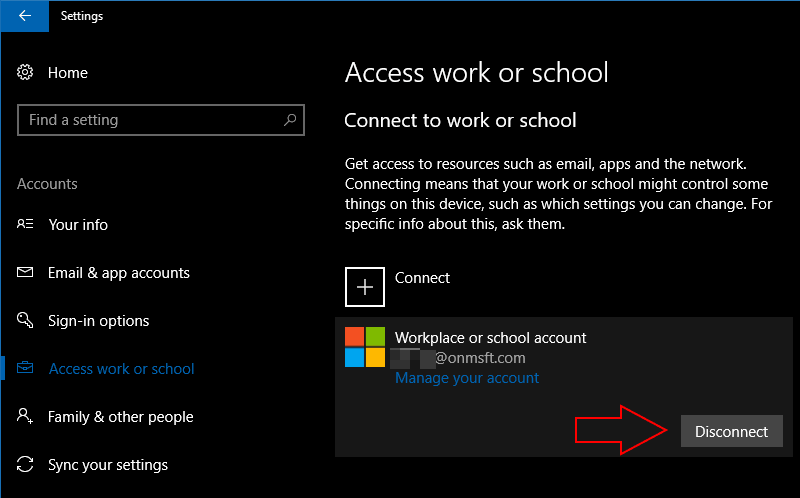 Then sign into the various applications that require your Purdue email such as Office 365, or teams.
Make sure to uncheck "allow my organization to manage my device"
and "click this app only" (so that the account isn't seen as a work account in windows)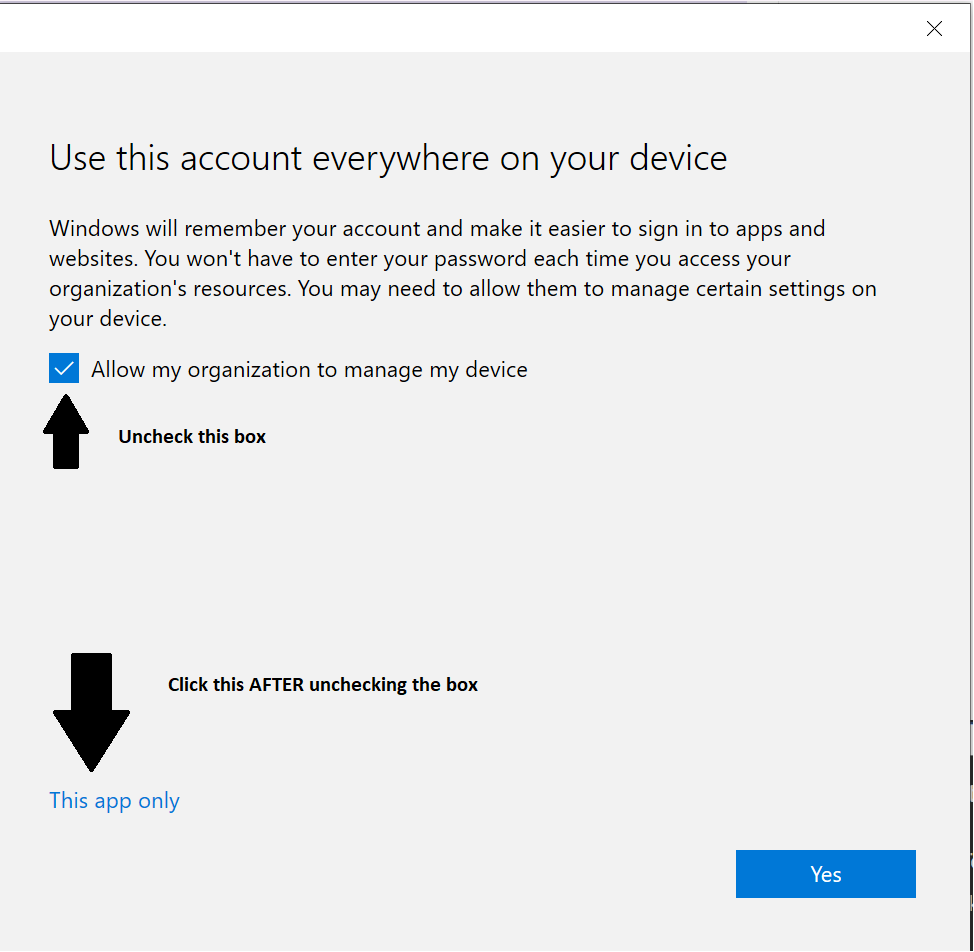 Looking for Bitlocker recovery options? See: https://docs.microsoft.com/en-us/answers/questions/530500/how-to-get-bitlocker-recovery-key-from-azure-porta.html
Last Modified: Sep 12, 2022 9:12 am GMT-4
Created: Jun 24, 2020 6:32 am GMT-4 by admin

Categories
Search the Knowledge Base