Disable McAfee Exploit Protection
McAfee Endpoint Security adds a Threat Prevention module, including Exploit Protection. This can interfere with a number of programs that try to import files directly into protected spaces and that try to execute/compile complex scripts. Examples of this include Outlook trying to import or open ics calendar files (even from emails), and preventing R Studio from running scripts to import tools and libraries.
If you have these problems on an ECN domain computer, please let us know by filing a ticket at purdue.edu/ecn/contactus - we do not currently have a solution for this, but will gladly work with you to help figure this out.
You might want to bookmark this page, since this "feature" can be randomly enabled after updates to McAfee.
If you are on a non-domain computer where you have administrative privileges, please use these instructions to disable Exploit Prevention:
1) Right-Click the McAfee icon in your taskbar (you might need to expand the section by the toolbar clock).
2) Click "McAfee Endpoint Security" in the menu that pops up.
3) Open "Threat Prevention"
4) Click "Exploit Protection" to clear the checkbox
5) Click "Apply", and the "Threat Prevention" settings window should close it
6) Close the remaining "McAfee Endpoint Security" window.
The GIFs below play on a 30-second loop at the most. They provide an example of doing this on Windows 10 as of April 2018.
After you do this, you will receive a notification that McAfee has issues detected. There is no way to turn that off other than to re-enable McAfee Threat Protection when you are finished.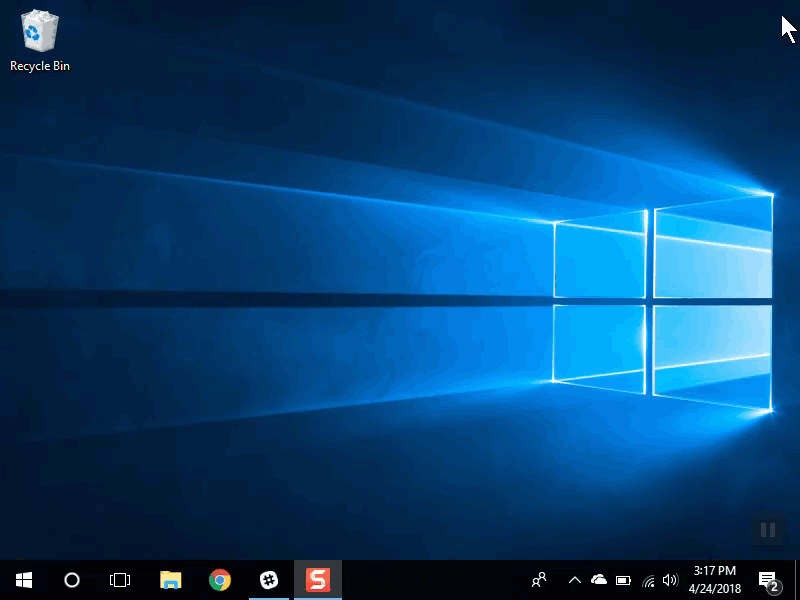 Last modified: 2018/07/20 10:54:15.322059 GMT-4 by oesten.e.nelson.1
Created: 2018/04/24 15:30:15.185557 GMT-4 by oesten.e.nelson.1.
Categories
Search the Knowledge Base