Cisco Jabber Soft Phone client
Cisco Jabber Soft Client
The Cisco Jabber Phone Soft Client is an app you can download on your phone, tablet, or computer that acts as a virtual desk phone on your device. That means all incoming and outgoing calls made through the app will register as if you are calling/being called on your office phone number. You can also check voicemail through the app. This is an especially helpful resource if you prefer people contact you through your work phone number, or if you don't want calls forwarding to your personal cell phone number or voicemail inbox.This article may not be applicable to the Polytechnic Statewide locations, where the technology used varies by location.
Categories of Soft Client
There are three categories of the soft client:
For computers running Windows or Mac operating systems (either desktop or laptop)
For cell phones running Android or iOS
For tablets running a tablet OS, either Android or iPad
---
How to use:
If you wish to use your desktop or laptop with this service, you will need to make sure that your device has the appropriate sound and mic devices. You will also have to ensure that the option to answer on your computer (as opposed to at your office desk phone) has been enabled.
Google Play Store link: https://play.google.com/store/apps/details?id=com.cisco.im
Apple App Store Link: https://apps.apple.com/us/app/cisco-jabber/id467192391
Desktop Software Links:
The soft client asks for a login and password. Enter your alias @purdue.edu, and it will take you to the Purdue Boilerkey system to log in. Typically, logins expire after a few weeks, and you will need to re-authenticate.Turning off the soft client or signing out of the app on your mobile device or computer will stop you from receiving calls at your device, but will still get to voicemail.
Details on how to use can be found at: https://www.itap.purdue.edu/telecommunications/voice/jabber.html Please pay attention to the gotcha described below.
One gotcha to this. In Fig. 1 below, look at the circled setting. You may need to click on that (see Fig. 2), go to "Device for Calls" and choose the correct device - computer or Deskphone (which may be called something like Cisco 8851, or other such phone model number)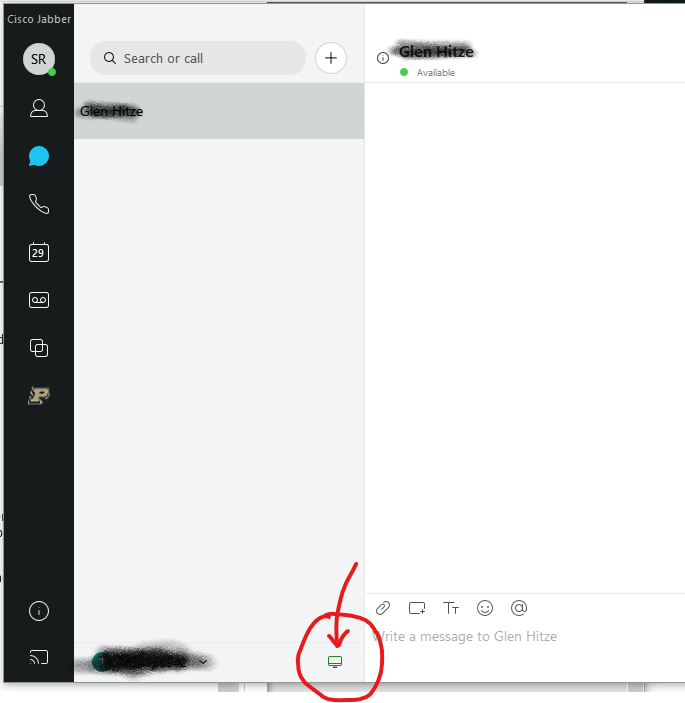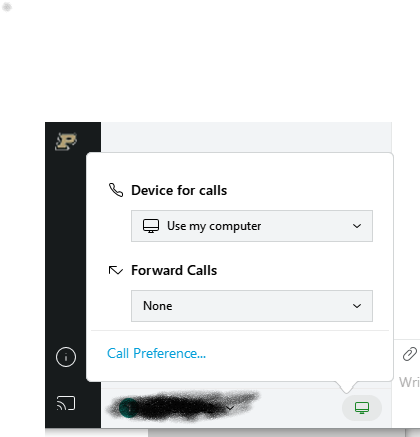 Fig. 1 Fig. 2
Thanks to Audrey Sherwood (AAE) for help with the information and text
Last modified: 2021/07/02 10:00:26.043489 GMT-4 by sundeep.rao.1
Created: 2020/05/02 06:13:37.115665 GMT-4 by sundeep.rao.1.
Categories
Search
Type in a few keywords describing what information you are looking for in the text box below.