Welcome to Nuclear Engineering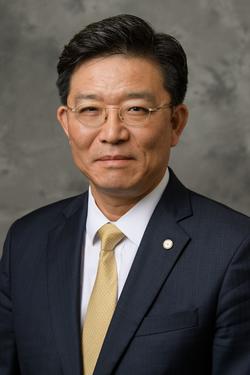 Welcome to the School of Nuclear Engineering, where future leaders of the global nuclear engineering community are cultivated. We educate ethical nuclear engineers to provide technical expertise to the nuclear engineering communities around the world, expand the frontier of knowledge through cutting-edge and innovative research in all areas of nuclear engineering, and dynamically engage with the global society through strong partnerships.
Established in 1960, Purdue Nuclear Engineering has been a leader in nuclear engineering research, education, and service. Our world-renowned faculty performs pioneering research in their world-class research facilities in comprehensive areas of nuclear engineering and science. We are the home of Purdue University Reactor One (PUR-1), the first and only nuclear reactor in the State of Indiana, being utilized for both research and educational purposes. We foster a global network with both domestic and international peer institutions in teaching, helping our students expand their learning capacities with innovative pedagogies, and promoting dynamic engagement activities. Purdue Nuclear Engineering students have been recognized with numerous prestigious domestic and international awards, and our alumni/ae are actively serving as leaders in nuclear industries, governments, national laboratories, utilities and educational institutions not only within the US, but across the globe.
Energy is one of the key global challenges of our time, and nuclear energy has been one of the most sustainable energy options over the last six decades. In view of its ability to provide reliable, safe, and affordable electricity in a broad spectrum of energy scale with no carbon gas emissions, nuclear energy is indisputably the most feasible and indispensable option among many energy sources of the future. We live in a time where advanced nuclear reactors are actively being constructed worldwide, and interests toward small modular reactors and next generation nuclear reactors are at its highest. As such, it's a pivotal time for us to provide the global society with top-notch ethical nuclear engineers as future leaders.
We invite you to explore the School of Nuclear Engineering and learn about how we position ourselves at the forefront in the advancements of nuclear engineering and science.
Seungjin Kim
Head, School of Nuclear Engineering.