FREE resources for parents and formal and informal educators. Many of the resources were developed by INSPIRE or are products of projects that current INSPIRE members worked on with or while at other institutions.
Resource Key:
Educator Resource
Parent Resource
Exhibit Resource
Target Ages: Grades P-2
This exhibit engages preschool to elementary school-aged children to design a way to deliver medicine to sick pets. Children have several ways to deliver and test their ideas in the playscape or writing an algorithm to program a digital robot.
Target Ages: Grades P-2
This activity requires children to create a plan and code Cozmo to help deliver sick and injured pets to the hospital. It includes eight computational thinking challenges that gradually go up in difficulty.
Target Age: Grades P-3
This activity prompts kindergarten to second grade aged children to create a safe play space for Eva's puppy. Children consider criteria as they use big foam blocks to design the play space.
Target Ages: Grades P-5
The research-based guide shares engineers' top responses when asked how they help their children learn about engineering, why parents should help their kids learn about engineering and what their kids can learn.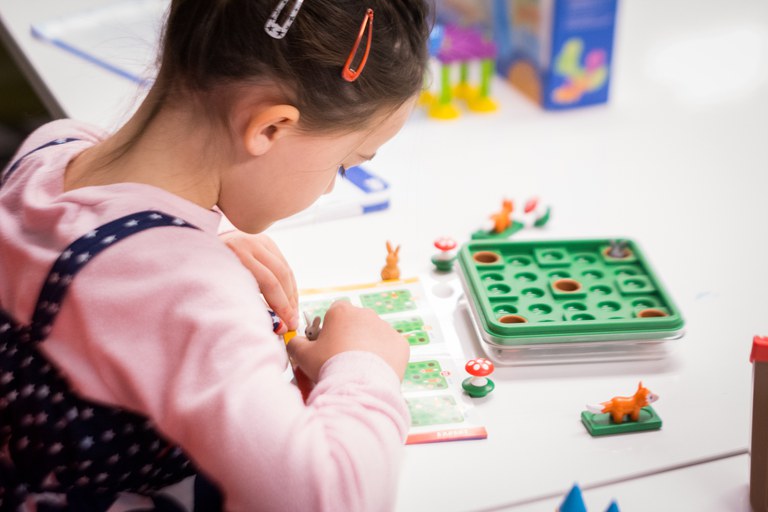 Target Ages: Grades P-12
The Engineering Gift Guide is an annual publication, which provides gift ideas to engage girls and boys between the ages of 3-18 in engineering thinking and design fundamental concepts. The gifts included in the guide are reviewed as well as tested by INSPIRE's team of experts along with the support of parents, children and engineers.
Target Age: Grades P-12
A document created by ASEE Pre-College Engineering Education in partnership with INSPIRE to provide adults working with P12 students with practices and resources for being inclusive when leading engineering activities.
Target Age: Grades K-2
Grades K-2 instructional modules that employ engineering and literacy contexts to integrate science, technology, mathematics, and computational thinking content instruction in meaningful and significant ways.
Target Age: Grades 4-8
Integrated STEM units were developed by teachers using this which went through a multifaceted process of development, piloting, field-testing and classroom implementation.
Target Age: Grades K-12
This guide, developed in partnership with NSBE, provides engineering mentors with simple tips for creating powerful experiences when working with children.
Target Age: Grades K-Adult
To illustrate the broad participation in Engineering, the Make an Engineer activity utilizes humanistic components of individual interest and identity. Participants build an engineer by assembling body pieces that each represent a different component of an engineer's story.
This document provides a list of free computational thinking apps. It also identifies the computational thinking competencies each app meets.
Target Age: Grades 3-5
In this engineering design activity, children will think like an engineer to design a roller coaster for an amusement park that does not have one.