Multi-scale thermo-mechanical modeling and simulation of cellular solids at high strain rates
Cellular solids are encountered widely in nature. Most naturally occurring materials such as wood, bone, biological tissues etc. are highly porous and/or functionally anisotropic at the micron scale. This has inspired significant research in man-made cellular solids for various engineering applications such as blast / impact absorption, thermal insulation / conduction, light-weight construction, acoustic / structural damping, chemical catalysis, water filtration, waste containment etc. As the manufacturing cost of these materials comes down, the list of applications keeps growing along with the need for a better understanding of the behaviour of these materials. Researchers in various fields have conducted a wide variety of experimental and numerical studies in order to characterize the mechanical, thermal and chemical properties of cellular solids.
In this study, we present a discrete structural model for irregular open-cell metallic foams that is capable of capturing a variety of physical phenomena at multiple spatial and temporal scales ranging from local ligament damage to the global deformation response. The ligaments are modelled with geometrically non-linear, non-prismatic 3-D frame elements and the nodes are modelled as stiff spheres that represent the inertial properties of the cellular material more accurately. Similar unit-cell and representative volume element models in the literature have usually been calibrated against the static bulk moduli of the foam material while the study of the dynamic characteristics of these models has received only limited attention. We evaluate the performance of our model in terms of its ability to capture the dynamic behaviour of metallic foams under high strain rate loading conditions and present some examples from real life applications.

Animations: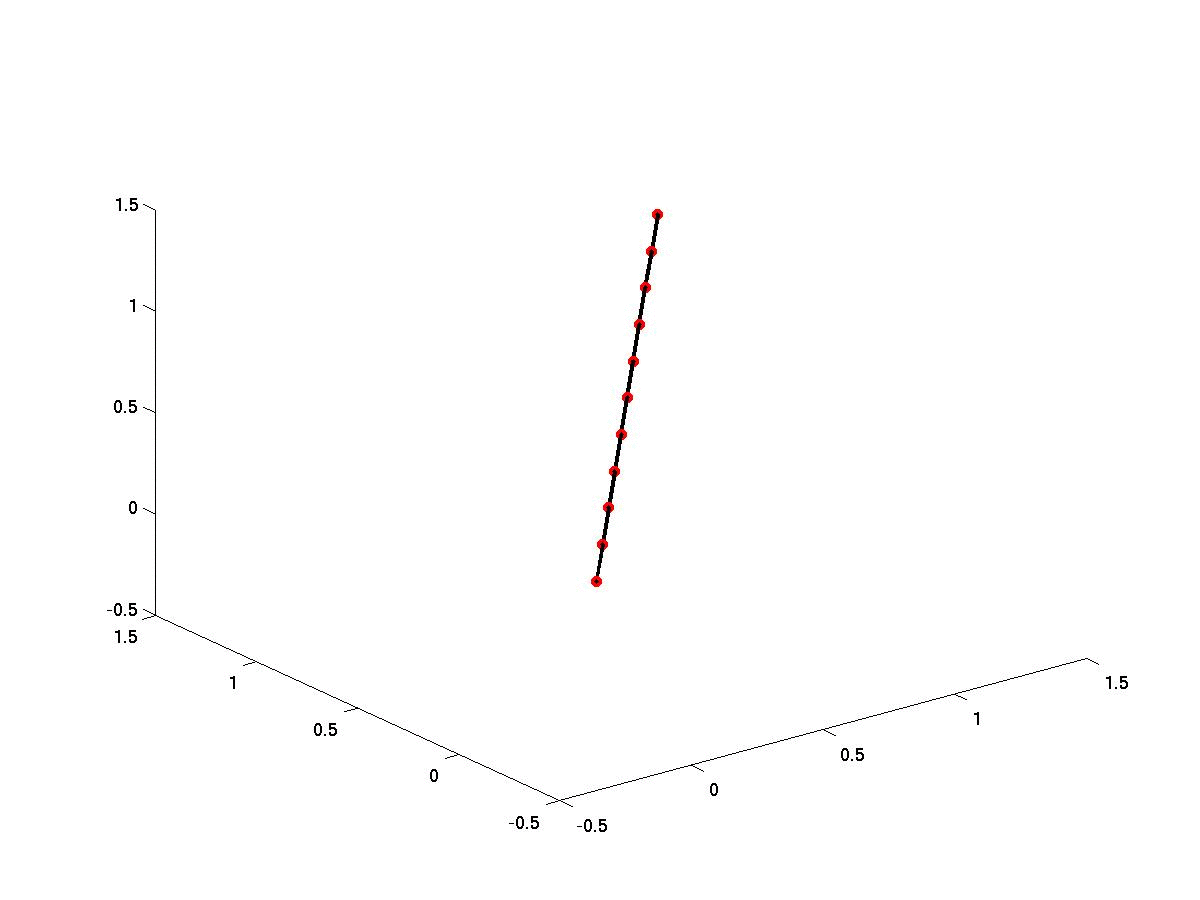 "Roll-up" (beyond 2π) of a 3D large deformation cantilever beam (Cosserat rod) under applied end moment.


Nonlinear crushing response (Load vs. Displacement) of a cylindrical sample of aluminium foam under uniaxial compression.