Group Members and Alumni
Josh Pribe (DPhD), "Fatigue in metallic multilayer and gradient structures." Josh received his BSME from Missouri University of Science and Technology in 2016 and subsequently began in the Direct PhD program at Purdue. He has also done research at Los Alamos National Laboratory and the University of New South Wales in Sydney. His research topic is "Fatigue Crack Growth in Nickel-Base Superalloys and Metallic Multilayer Structures".

Vincenzo Vernacchio (MS), His thesis topic is on "Topology optimization and 3D printing."
Andrew Williams (MS). Andrew received his BSME from Purdue in 2017 and subsequently started his MS program. His thesis topic is the "Mechanics of stereotomic material systems."
Tanner Ballance (DPhD). Tanner is originally from Idaho and, upon receiving his BSME (2018) from Montana State University, decided to pursue a Ph.D. at Purdue.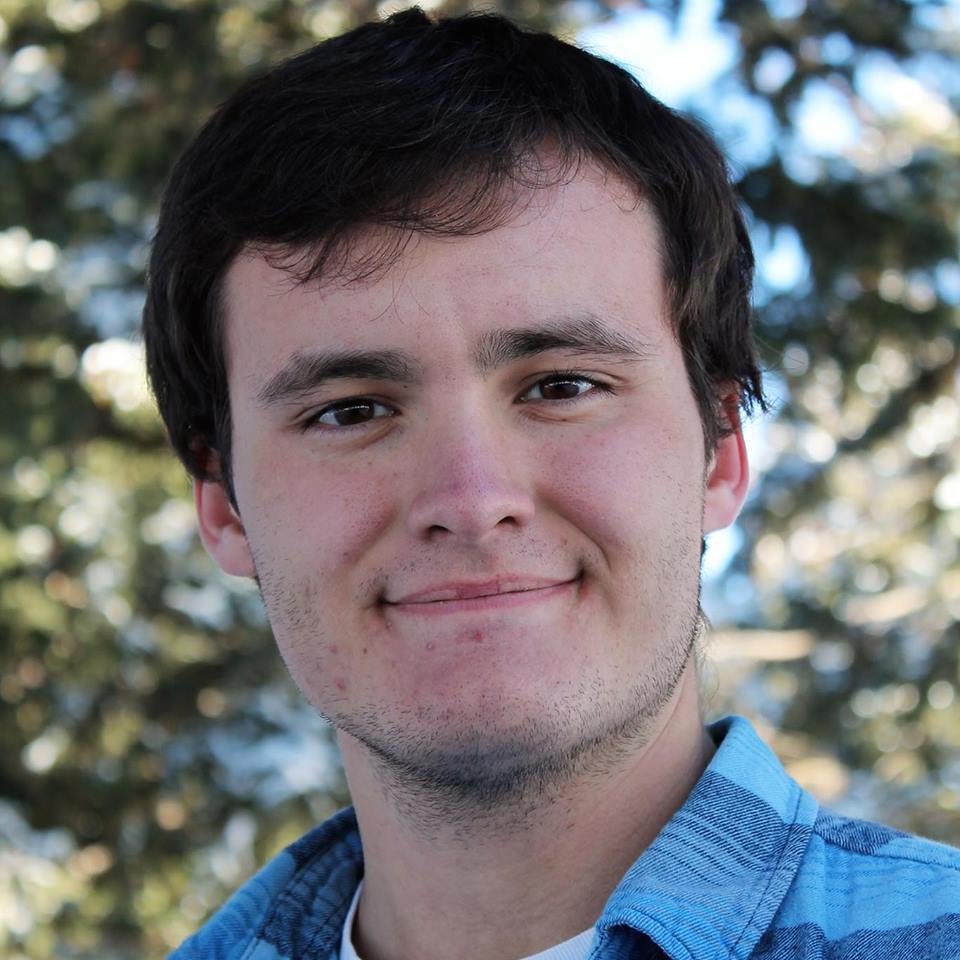 Dong Young Kim (PhD). Dong Young joined Purdue in 2018 and pursues a PhD. Prior Experience: Samsung Electronics (2009~): Advanced R&D team in DA (Digital Appliances); M.S. Hanyang University (2015): Mechanical Engineering.
Thanh Nguyen (MS). Thanh Nguyen joined the research group in Dec. 2018 and pursues a MS degree. Prior Experience: BSME Purdue University.
Joseph Saywer (BS Biomedical Engineering). Joseph currently pursues his BS in Biomedical Engineering. During the academic year 2017/18 he held a NSF REU Fellowship. His research is in bone biomechanics.
PhD Alumni
Yinglong Chen (PhD, 2017), "Micromechanics of a bonded non-woven glass fiber material."
Srinivas Svaranas (PhD, 2014) (co-advisor J.S. Bolton); "Metamaterials for enhanced sound absorption and reduced sound transmission."
Somesh Khandelwal (PhD, 2013) (co-advisor R.J. Cipra); "Mechanics of topologically interlocked materials."
Jordan Kelleher (PhD, 2012); NSF Graduate Fellowship Recipient. "Biomechanical influences on the vibration of human vocal fold tissue."
Pinaki Bhattacharya (PhD, 2011). "Flow structure interaction computations in phonation."
Kai Zhang (PhD, 2008); "Biomechanical characterization of the vocal fold."
Kartik Srinivasan (PhD, 2008) (co-advisor G. Subbarayan); "Numerical simulations of wrinkling and wrinkling-induced delaminations."
Sasanka, Kanuparthi (PhD, 2007) (co-advisor G. Subbarayan), "Nanoscale thermal interface materials.
Bo Wang (PhD, 2007); "Fatigue crack growth in metal-ceramic multilayer structures."
Jibin Han (PhD, 2005); "Failure characteristics of discontinuously reinforced composite materials."
Ashwin Hattiangadi (PhD, 2004); "Material deterioration in thermal gradients and transient."
Weizhou Li, (PhD, 2003); "Studies of fracture in thin-wall and thin-film structures by use of the cohesive zone model approach."
Junhong Park (PhD, 2002) (co-advisor L. Mongeau); "Effects of mechanical properties of sealing systems on aerodynamic noise generation inside vehicles."
Chongchen Xu (PhD, 2001) (co-advisor K. Ramani); "Thermoplastic adhesive bonding and its fracture analysis."
MS Alumni
Darren Bell (MS, 2016), "Size effects of fracture in 3D printed polymers."
Antony Paul (MS, 2010) (co-advisor R. Cipra); "Near-net shape manufacture of composite structures with oriented short fibers."
George Winter (MS, 2009); "A cohesive zone model approach to multiaxial fatigue."
Brandon Wilkins (MS, 2009); "Numerical modeling and analysis of the damage characteristics of a honeycomb core within a sandwich panel."
Denis Torres (MS, 2009); "Relationship between fracture surface mismatch and the plastic J – integral in bovine cortical bone: application of stereophotogrammetry and shape from focus."
Jeffrey Gallagher (MS, 2008) (co-advisor R. Cipra); "Flexible tooling in composite manufacturing."
Somesh Khandelwal (MS, 2007) (co-advisor S. Frankel); "Computational analysis on flow-structure interaction in vocal fold vibration."
Mychal Spencer (MS, 2007) (co-advisor L. Mongeau); "Applications of digital image correlation to a flow induced rubber vocal fold model: towards clinical application."
Adam Mather (MS, 2007) (co-advisor R. Cipra); "Near net shape manufacturing by assembly."
Kory Gunnerson (MS, 2006) (co-advisor R. Cipra); "A robotic rapid prototyping/manufacturing system for short fiber reinforced composite materials."
Travis Bodily (MS, 2005) (co-advisor R. Cipra); "Near-net shape manufacturing and mechanical properties of composite parts."
Kartik Srinivasan (MS, 2005); "Effects of microstructure heterogeneity on crack growth resistance."
Kevin Roe (MS, 2001); "A cohesive zone model for fatigue crack growth simulation."
Post-Doc Alumni and Visiting Scientists
Max Hammond (2016 – 2018); "Bone fracture and size effects."
Trung Nguyen (2014 –2017); "Optimization of energy absorbing/energy storing material systems," "Lengthscales in viscoplasticity," and "Fatigue analysis of flexible tube."
Philipp Seiler (2014-2016); "Length scale dependent viscoplastic deformation and creep-fatigue fracture."
Yuezhong Feng (2012-2014); "Mechanics of topologically interlocked materials under dynamic loading."
Steffen Brinckmann (2005-2007); "Strain gradient plasticity"; "Fatigue crack growth modeling"; "Stress corrosion cracking"; "Mechanics of powder compaction".
Guofeng Gao (2005-2006); "Mechanics of powder compaction".
Junling Fan (2012-2013), visiting PhD student from Dalian University of Technology; "Energy dissipation processes in fatigue crack growth."
Undergraduate Alumni
Krisoffer Gunarson (Summer 2018), "SURF: Topologically interlocked structure with rhomboid tessellation."
Matthew Short (Spring 2018), "Design and manufacture of collapsible well system for high throughput cancer screening."
Akanimoh Udombeh (Spring 2018), "ME 297 FEM of stick bomb." Bottomley Scholarship Recipient.
Matthew Short (Spring 2018), "ME 297 Finite element analysis of a novel sandwich structure."
Joseph Sawyer (AY 2017/18), "3D Imaging of bone microstructure." NSF-REU.
Sean Conaway (AY 2016/17 and AY 17/18), "Tearing of nonwoven fibrous sheets."
Carmen Herrera-Sandoval (Summer 2017), "Trabecular bone microdamage analysis." NSF-REU.
Renato Balzan (Summer 17), "3D printed bone models."
Mukul Sawant (AY 2016/17), "ME 297 Mechanics of stick bombs." Bottomley Scholarship Recipient.
Qichang Chu (AY 2016/17), "ME 497 Photoelasticity in 3D printed structures." Bottomley Scholarship Recipient.
Yovan Chu (AY 2016/17), "CAD for interlocking assemblies."
Elijah Lassiter (AY 2016/17), "Bone tissue heterogeneity – physical models." LSAMP Fellow.
Zhiwei Wu (Summer 2013), "SURF: A material with bidirection bending asymmetry."
Nicolas Moody (Summer 2013), "Summer research, mechanical properties of 3D printed materials."
Kevin Wang (Spring 2013), "ME497 Performance of 3D printed blades in helicopter micro-UAV."
Zhiwei Wu (Spring 2013), "ME497 A material with bidirection bending asymmetry."
Andreas Ludwig (2012), from Karlsruhe Institute of Technology; "Novel sandwich core structures."
Benjamin Wheatley (Spring/Summer 2012), "SURF: Experiments on a novel tensegrity system."
Cesar Rivera Collazo (Summer 2012), "Oestomorphic brick assembly." SROP Fellow from University of Puerto Rico.
Adam Anderson (West Lafayette HS) (Summer 2012), "Magnetic self-assembly of topologically interlocked monolayers."
Alec Bangs (Summer 2012), "Compaction response of origami sandwich structure."
Guansen Zeng (Spring 2011), "ME 497 Size effects in fracture."
Zhe Kevin Wang (Summer 2011), "Multifunctional composite sandwich panels utilizing topologically interlocking materials." SURF Fellow.
Macharia Funches (Summer 2011), "Magnetic self-assembly of topologically interlocked monolayers." LSAMPS Fellow.
Brian Cuminsky (Summer 2011), "Tensile and indentation testing on soft rubber." SURF Fellow.
Brandon Tillema (Fall 2011), "ME497: The double cleavage drilled compression test."
Rasmus Nielsen (Technical University of Denmark), (Fall 2010), "ME 497 Stretch-stress experiments on biological tissue."
Erin Hallet (2007), "Digital Image Correlation Measurements of Vocal Fold Contact Mechanics."
David Richter (2007), "Development of an in-situ mechanical test bed."
Jielei Zhou (Shanghai Jiao Tong University), (Spring 2007) "Adhesive bonding and long term reliability."
Jamie Purdy (2006) "Experiments in powder compaction," 3rd place at the 2006 SWE Collegiate Research Poster Competition.
Immanuel Gaiser (2006), from Karlsruhe Institute of Technology; "3D reinforced short fiber composites."
Matt Wan (West Lafayette HS) (2006), "Stereo imaging and quantitative surface topography analysis."
Nick Girder (2007), "The wedge test in application to evaluation of adhesive joints." SURF Fellow.
Eric Anderson (West Lafayette HS) (2006), "Interface topography and environmental degradation of adhesive joints." SURF Fellow.
Mohit Kapur (2006), "Robotic of manufacturing of 3D composites." SURF Fellow.
John Shaffer (2006) "Machining of composite parts."