Terre Haute Children's Museum: Middle School students invited to Superhero Party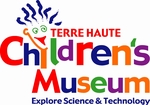 With great power comes great responsibility... and tons of fun! Grab your cape and friends and make plans to come to the Terre Haute Children's Museum on Sunday, Nov. 22, from 6 p.m. to 9 p.m. for our "Middle School Night: Superhero Party" sponsored by Refreshment Services Pepsi and DIY Rentals.

Fly through the air on a bungee basketball course provided by DIY Rentals, smash through walls, create catapults to defeat villains, and make a personal superhero mask. Come dressed as your favorite hero or villain to play and dance the night away with your friends. In addition, we'll have a photo booth, snacks, and door prizes including an iTunes gift card! Pizza and Pepsi products will also be available for purchase.

This event is open to students of middle school age only, and cost is $10 in advance or $12 at the door the night of the event. A parent or adult must register and sign a permission form for students to attend. Registrations can be done online at terrehautechildrensmuseum.eventbrite.com, in person at the Terre Haute Children's Museum, or over the phone at 812-235-5548.

The Terre Haute Children's Museum, located at the corner of 8th Street and Wabash Avenue in downtown Terre Haute, is a nonprofit institution dedicated to enriching our children's lives through the exploration of science and technology. For more information about the Terre Haute Children's Museum, visit www.thchildrensmuseum.com, email info@terrehautechildrensmuseum.com, or call 812 235-5548. More information about the Museum is also available online at facebook.com/terrehautechildrensmuseum, twitter.com/thcmuseum and pinterest.com/thcm.